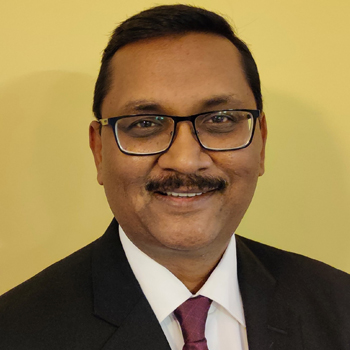 Joseph Silvanus
Managing Director
+977-9851134888
Joseph heads Dolma Consulting, the advisory arm of Dolma Group. He uses his deep insights and experience in Nepal to support the growth of Banking & Financial Institutions, Small and Medium enterprises, and Corporates in their tryst to become efficient and access capital markets.

Joseph is a career banker having worked 27 years with ANZ Grindlays and thereafter with Standard Chartered Bank across various geographies. For the last eight years he was CEO Standard Chartered Bank in Nepal with additional governance responsibility of Afghanistan and Bhutan. He has deep working knowledge of financial markets in emerging markets, driving sovereign engagement around ratings advisory, public policy guidance and development of capital markets. He played a pivotal role working with Multilateral/ Bilateral agencies, Development Finance and socially responsible Investors, for directing specific program based support towards entities in ASEAN and South Asia. Joseph is recognized for his passion in creating funding vehicles for the microfinance sector and raising all-round stakeholder engagement & awareness for BOTP economics. His earlier stint as Country Head for Afghanistan, perhaps best portrays his values and commitment towards supporting development aid & reconstruction efforts.

He practices transformational leadership, involving changing of mindset's, amply demonstrated in resurgence of the bank's franchise in Nepal. A TEDx speaker, he regularly shares best practise with regulators & Nepali entrepreneurship on risk management principles and corporate governance techniques. A proponent of free trade & investment as an engine of growth, he propagates best practice in International Trade & Investment flows through policy advocacy.