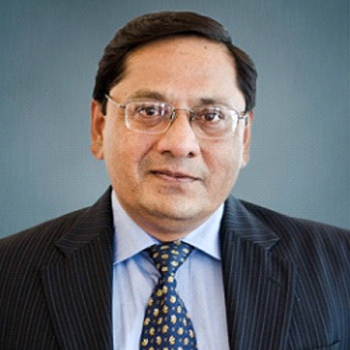 Ravindra Kumar
Principal Advisor
+91 9821025192
Mergers and Acquisitions specialist with demonstrated Capital Markets experience, International fund raising and delivering Structured Finance mandates.

As the Senior Regional Head – South Asia and Country Head India for Standard Bank (South Africa), Ravindra amassed a strong client portfolio for the bank, delivering landmark transactions in the Corporate Finance space. His illustrious banking experience includes seven years with the State Bank of India, one year with HDFC Bank, Mumbai as part of its start up team, seven years with ABN AMRO Bank as C&IB head of its western India region, three years with CALYON as India head of its C&IB business and three years as India head of ING Wholesale & Investment Banking business.
Throughout his banking career he has been associated with a number of landmark structured finance, ECA backed loans, capital markets, M&A advisory and Debt Restructuring transactions both onshore and offshore for most of the large Indian corporate and Multi National Clients. He has also specialized in structured lending, project finance, equity raising, internationally syndicated loans and international trade finance to Corporates, Banks & FIs as well as SME sector. Many of his assignments include successful greenfield ventures or turn around projects. He also sat on Board of International Asset Reconstruction Company, India from 2009 to 2013 and was also a member of its Investment & Resolution Committee for stressed debt business. He also served on its Stressed Fund Investment Committee. He is a member of Advisory Board of SME Chamber of India as well as a director with India International Trade centre. He is an independent mentor, consultant and advisor on matters relating to M&A, risk management, project financing, raising resources, financial restructuring and international trade.